Robert Parker Wine Advocate Announces its First Australian Reviewer for Australian Wines
Robert Parker Wine Advocate (RPWA) has reinforced its wine reviewing team and international coverage by adding Erin Larkin to the position of wine reviewer for Australia.
An independent wine writer, judge and presenter based in Perth, Western Australia, Erin's extensive experience in Australian wines includes tastings for Halliday Wine Companion and magazine, a weekly wine column since 2014 and a frequent judge at wine shows in Australia. She has also recently qualified as a Barossa Wine School Specialist Educator and has been a judge for the Australian Wine List of the Year and the China Wine List of the Year Awards, both for the last eight years.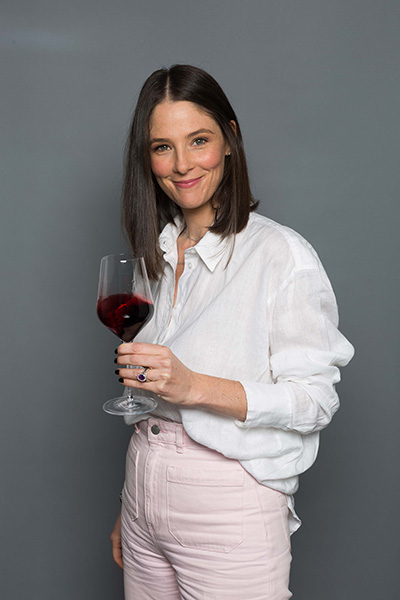 "Having judged dozens of Australian wine shows and worked tirelessly as a member of the team at Halliday Wine Companion, Erin brings a wealth of experience in evaluating Australian wines to the RPWA team," says Editor in Chief Joe Czerwinski.
"For the first time, we'll have an Australia-based reviewer, one ideally positioned to give readers the most up-to-date reviews and insider news from one of the world's most dynamic wine-producing nations."
The appointment of Erin further solidifies the company's direction to give readers in-depth and unbiased wine reports from all major wine producing regions around the world.
"Placing an Australian in the role of reviewer of Australian wines is a landmark decision by Robert Parker Wine Advocate," says Wine Reviewer for Australia, Erin Larkin. "It's an honor to join one of the world's most respected and influential wine review publications, and to work alongside some of the greatest minds in the industry," she says.
"From a personal perspective, it gives me the chance to project my wine voice far and wide (which I am very excited about), but more significantly, it gives readers and Australian wineries the opportunity to have Australian wines portrayed globally. I can't wait to share the best of what we do with the world."
About Robert Parker Wine Advocate
Robert Parker Wine Advocate is the world's premier independent wine buyer's website with a database of more than 450,000 tasting notes, scores and reviews from professional critics around the world. For over 40 years, Robert Parker Wine Advocate (a part of the MICHELIN Group of companies) has been the global leader and independent consumer's guide to fine wine, with its 100-point rating system and in-depth coverage of major wine regions.
---
More articles from this author